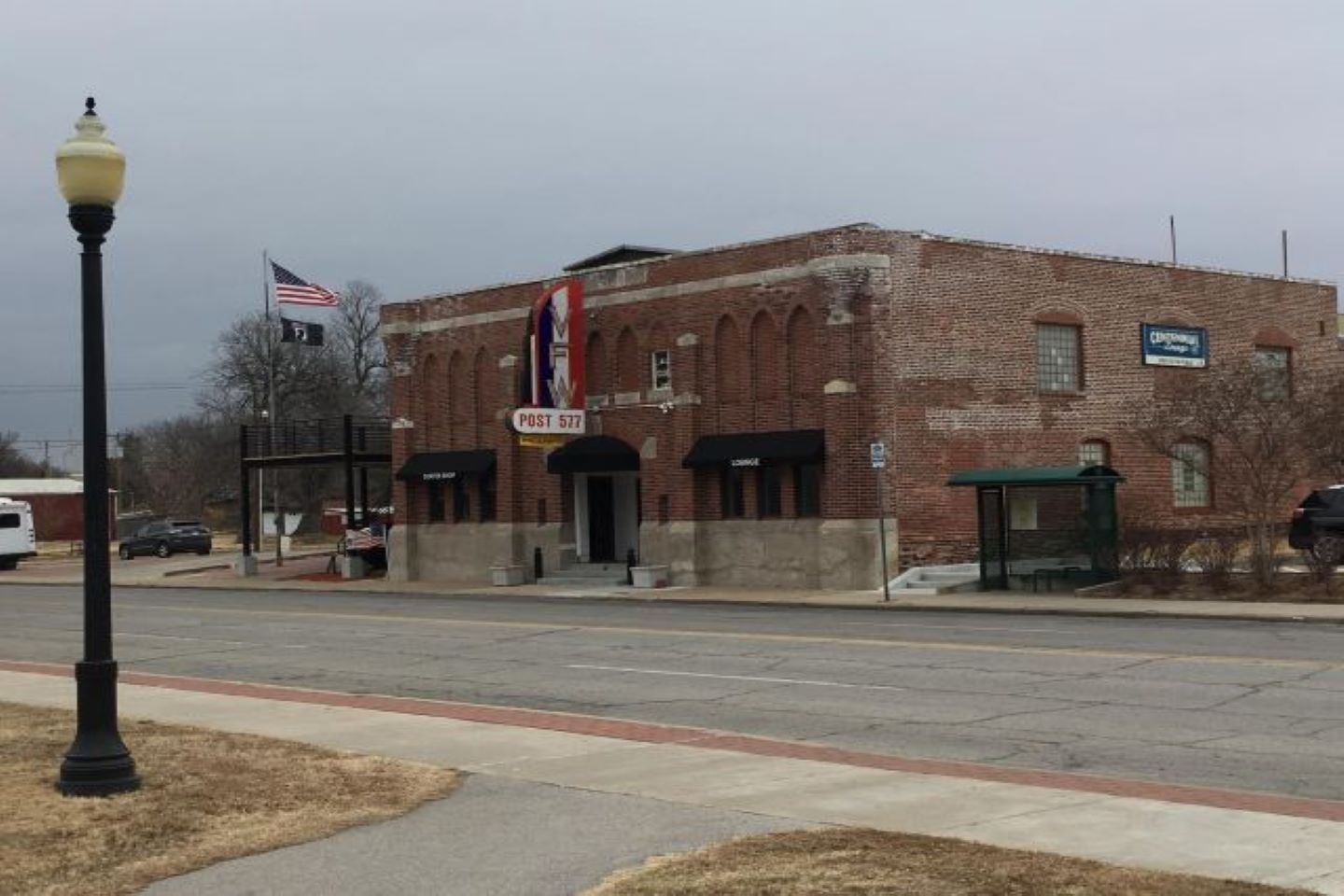 A century ago Tulsa's business community saw the need and stepped up to build a National Guard Armory located at 1109 E. 6th St. A first-class facility was constructed at a cost of $50,000 ($916,908 today) and ready for use on July 1, 1920. (According to an article appearing in The Oklahoman; Date: April 25, 1920) Their foresight was well founded and timely, not knowing that a historical event was on the horizon. On
May 31, 1921 a massacre took place (formerly known as the "Tulsa Race Riot") which was quelled by the National Guard troops, under the command of Maj. Paul Brown. Martial law was declared in Tulsa by Governor James Robertson with the armory being the Command Post for the City.
The Armory served the Oklahoma National Guard through the 1920's and most of the 1930's until a larger armory was constructed on the Tulsa Fair Grounds. This did not end the buildings service to the state and nation; during WWII the facility was partially renovated with funds from Works Progress Administration to provide a safe haven for military personnel in transit.
After WWII the Old Armory started a new chapter of service. In 1946 the property was acquired by Tulsa's Veterans of Foreign Wars (VFW). Since that time, the VFW Post 577 has served as a sanctuary for Veterans to reconnect with the community. Generations of Veterans and their families have passed through its doors. Most Tulsans can tell you a story about an event they attended in the building. Currently many groups such as the Mayor's Advisory Council, Civil Air Patrol and Marine Corps League hold regular meetings in the building. And when we say the building, we mean the Post. The building and the VFW Post have become one and the same.
The Post is celebrating three years of 100-year anniversaries: the end of WWI (2018), the building's 100th birthday (2019) and the 100th birthday of the Tulsa VFW charter (2020). Celebrating these events lays the path to work for the next 100 years. Veterans of Desert Storm, Iraq, and Afghanistan will undoubtedly need to make use of the hallowed halls to obtain the benefits they have earned through faithful service to our Nation.
It has been an honor for the VFW to be the Old Armory's caretaker, but after decades of service, it needs renovation. The bones are good but desperately needs upgrading to current building code. The ability to serve our Veterans is the priority. Veterans deserve an updated, first class facility, while maintaining the historical character of the building. Tulsa deserves a VFW Post it can look to with pride. Your donation is greatly needed to keep the Post operating so it can assist our Veterans. Helping the Post helps Veterans. Helping Veterans helps Tulsa. Please donate below.